We have added a performance of Legally Blonde on July 28th at 2pm in order to make up for a performance that was cancelled due to a power outage that affected all of Fort Robinson and beyond. Tickets to this perfomance are on sale to anyone and can be purchased in the same way as all other tickets.
Monty Python's Spamalot
Lovingly ripped off from the classic film comedy Monty Python and the Holy Grail, Spamalot retells the legend of King Arthur and his Knights of the Round Table, and features a bevy of beautiful show girls, not to mention cows, killer rabbits, and French people. Did we mention the bevy of beautiful show girls?
The 2005 Broadway production won three Tony Awards, including "Best Musical," and received 14 Tony Award nominations.
Playing this summer: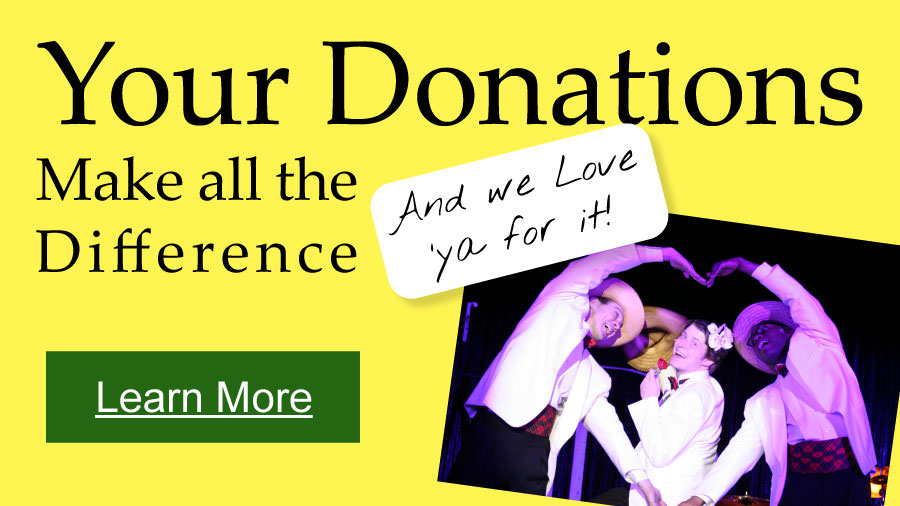 Join our mailing list
Stay informed about what's happening at Post Playhouse.
Announcing new season subscription options!
Now you can have your choice of either 4 shows or all 5 shows in your season subscription.
Cabaret
Cabaret is an award winning classic of the American musical theatre repertoire. Musical numbers include "It Couldn't Please Me More," "Willkommen," "Cabaret," "Don't Tell Mama," and "Two Ladies."
The scene is a night club in Berlin, as the 1920's are drawing to a close. The Master of Ceremonies welcomes the audience to the show and assures them that, whatever their troubles, they will forget them at the Cabaret. On the train to Berlin we find Cliff, a young American writer, and Ernst, a German who surprises Cliff by putting his briefcase among Cliff's luggage at the German border. History is in the process of being made.
Playing this summer:
Legally Blonde
A fabulously fun international award-winning musical based on the adored movie, Legally Blonde: The Musical, follows the transformation of Elle Woods as she tackles stereotypes, snobbery, and scandal in pursuit of her dreams. This action-packed musical explodes on the stage with memorable songs and dynamic dances. Equal parts hilarious and heart-warming, this musical is so much fun it should be illegal!
Playing this summer: