Gifts
Holiday Gift Extras
No matter when you purchase a Season Subscripton or Gift Certificate, you can always print them from downloadable files below. However, during the holidays, we like to lend a hand.
If you've purchased a Season Subscription or a Gift Certificate prior to December 15th through our Online Box Office, we will contact you via email and ask if you would like us to send you a Subscription Card or Gift Certificate to present as a gift. Just reply to the email we sent you and we'll ship the cards to you before December 25th.
When you buy a gift via our Online Box Office, you can print off any of our certificates/subscription cards below and give them to the recipient. Subscribers: even if it's not a gift, print off a subscription card for a convenient place to write down all the information about your shows after you reserve them.
2024 Gift Certificate
Click to download.
2024 Season Subscription Card
Click to download.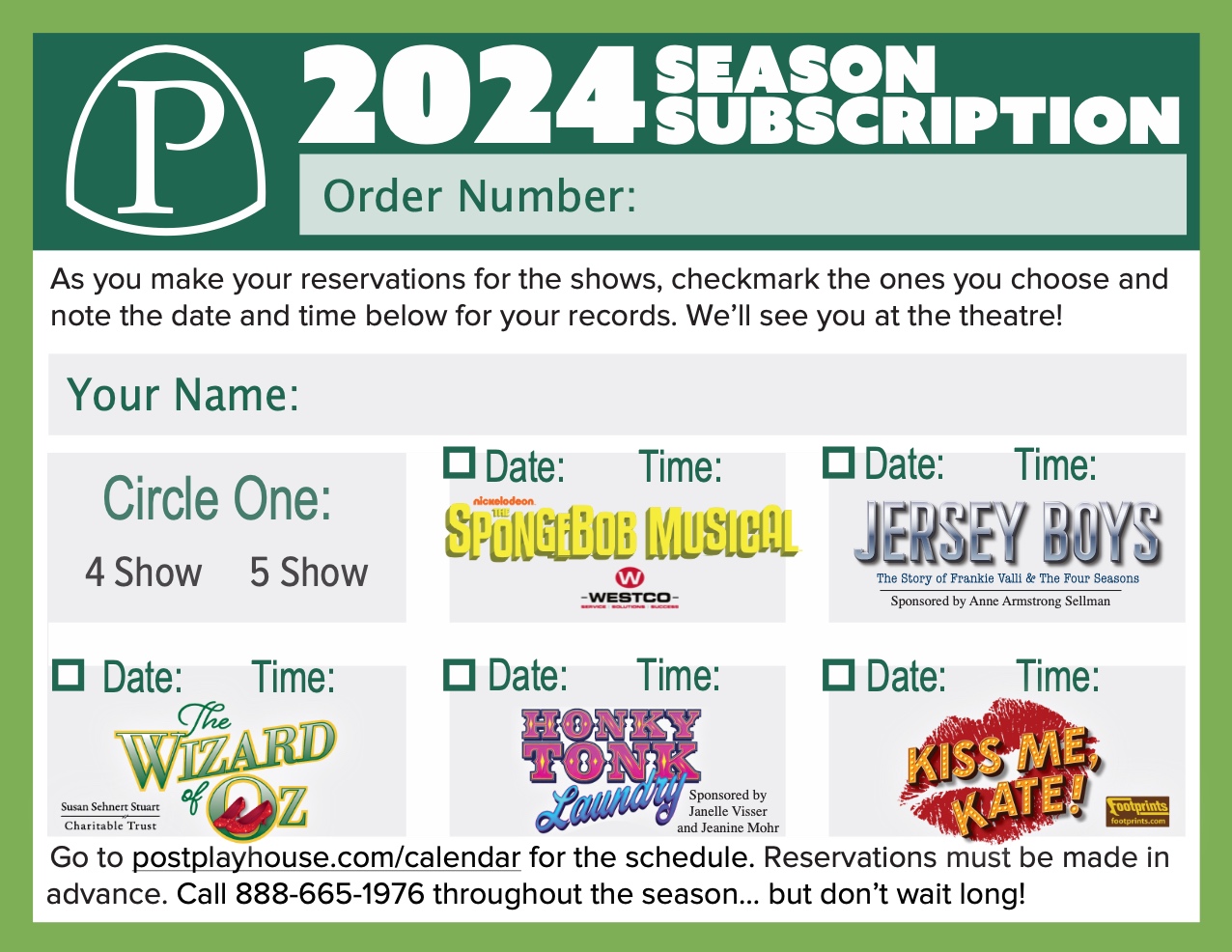 Post Playhouse Season Subscription Presentation Card
Click to download.